Advantages of purchasing used cars from Japan Partner
We offer not only exporting of cars to USA, Canada, Australia, UK and other countries, but also selling high performance cars from our stock in Japan for local residents and military servicemen from USA. There are many advantages of purchasing cars from Japan Partner:
1. We do speak English.
2. If you live or serve in Japan, we will provide you with all necessary documents to have the car registered in Japan or on a military base.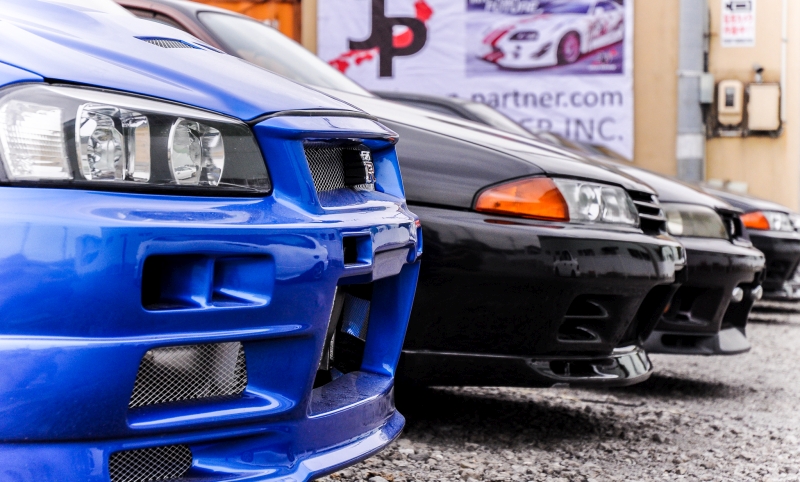 3. If you would like to drive your car several years before you export it – we will help you with all necessary paper work to have it exported to your home country. You can buy car now and have it exported by us in 2-3 years, when you are back home. We can schedule your car arrival right when you are back home. We provide you with all necessary documents to have it exported from Japan, imported into the USA and register with your local DMV (Department of Motor Vehicles):
Export deregistration document (car title)
English translation for export deregistration document (car title)
Bill of Lading ( main maritime document while the car is being shipped). Bill of Lading comes with one original and 3 official copies
Commercial invoice in English
We will provide all needed information so ISF form (importer security filing) is properly filed.
Read more: Export/shipping documents
4. If you leave Japan, but your car is not yet 25 years old (legal age to have it imported into the USA) it is not a problem if you buy the car at our company. We will provide you with a free storage at our company yards, until it is legal to be exported.
Read more: Car storage services
5. For servicemen in Okinawa we can assist with financing through Navy Federal bank (please contact our sales department how we can help you with it).
6. While we mostly trade car parts and engines only in bulk selling them only in large containers, but if you purchase a vehicle from us, we will provide after-sale support in terms of maintenance advice and parts if you need it in the future. This is a very important advantage, especially if you plan to bring the car from Japan to your native country, because of difficulties with service and aquiring car parts for JDM models never exported from Japan, in your countries.
7. All our cars we sell go through a meticulous pre-shipment inspection consisting of 119 points to insure that all vehicle systems and engine are functioning properly. This inspection is the most thorough in the export industry.
Read more: Pre-shipment inspection
We have been dealing particularly with sports and performance cars, including all models of Nissan Skylines since the establishment of our company. As of today, we have sold more than 700 Skylines worldwide. We have extensive knowledge regarding the purchasing, maintenance and pre-shipment inspection of these cars. We put a significant emphasis in making sure the body is rust free and ensuring the car engine and transmission are in very good working order. We are aware that the US market is swarmed with rusty R32 Skylines. It is Japan Partner's commitment to our clients that they can choose from our stocks and be assured that they are rust-free units.
8. If you are located in Okinawa or elsewhere in Japan, we can help you to sell your car locally, or using our vast marketing capabilities, if you decide to do so. We will arrange to have it delivered to our company yards and will sell it for you for a certain commission.
9. We will be glad to accommodate you and provide the opportunity to test drive the vehicle you are interested in. In contrast to other car companies on the internet that have 'stocks' that actually do not exist, we offer real, tangible choices which you can check and drive here. You can easily cross check the cars we advertise with the documentation we provide.
Our Nissan Skyline inventory in December 2015.
10. We can source and export not only skylines but any 25 years old car of your choice even we don't have it in stock. Just contact us with the information which car you want us to find. Please use this option only if you are serious in your intentions to purchase.
Related links:
25-Year Old Cars stock for USA customers
Cars importing into the USA frequently asked questions