japanese used cars.
our most popular stock
USED CARS OF SPECIAL INTEREST
Why japanese used cars are the most preffered in the world
Cars in Japan are very carefully maintained and the Japanese roads are renown to be the best in the world. Maintenance standards for motor cars driven in Japan are one of the highest in the world. Japanese government discourages people to own cars more than 5-6 years through a tier based "shaken" (technical car examination) system - the older the car is the more "shaken" tax you have to pay.
JOSH TAYLOR, USA
"I bought my GTR from Japan-Partner in March of 2014. They shipped it in October when the car became legal (25 years old). Storage was at no cost to me. I could not be happier.. I've put 22k on my car and have only done spark plugs and a clutch. I would recommend Japan-Partner to any and everyone... Thank you Voitek for making my dream of owning a Skyline a reality!
A++++++!!!!"
JAPANESE USED CARS FOR SALE. VIDEO
supplier since 2003
USED INDUSTRIAL AND FARM MACHINERY
Kubota Tractor , N/A
Stock no 35329, BNR34, MT , 4WD, 855 cc, D850 , 362km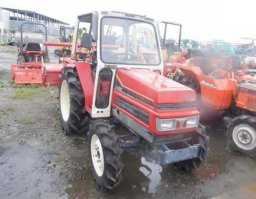 Yanmar Tractor , N/A
Stock no 35316, BNR34, MT , 4WD, 1463 cc, 3TNB84-RA , 766km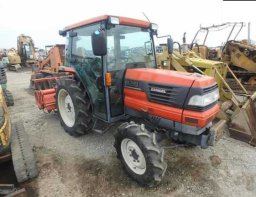 Kubota Tractor , N/A
Stock no 35307, BNR34, MT , 4WD, 0 cc, D1503-NN , 451km
Japanese market offers a vast opportunity for businesses outside Japan to find good quantity of different used industrial, construction and farm machinery at very low prices.
Advantageos conditions are offered by our company to search and purchase any quantity of tractors, excavators, forklifts, cranes, bulldozers from stock and other multiple sources.
Smart container vanning and shipment in 20ft and 40ft containers without third parties will result in less expenses in logistics and shipping cost. Our experience in containerized shipment gives you more and more opportunities to earn.
Contact us if you want to have business with Japan Partner in machinery
recommended cars from auction
recommended used cars